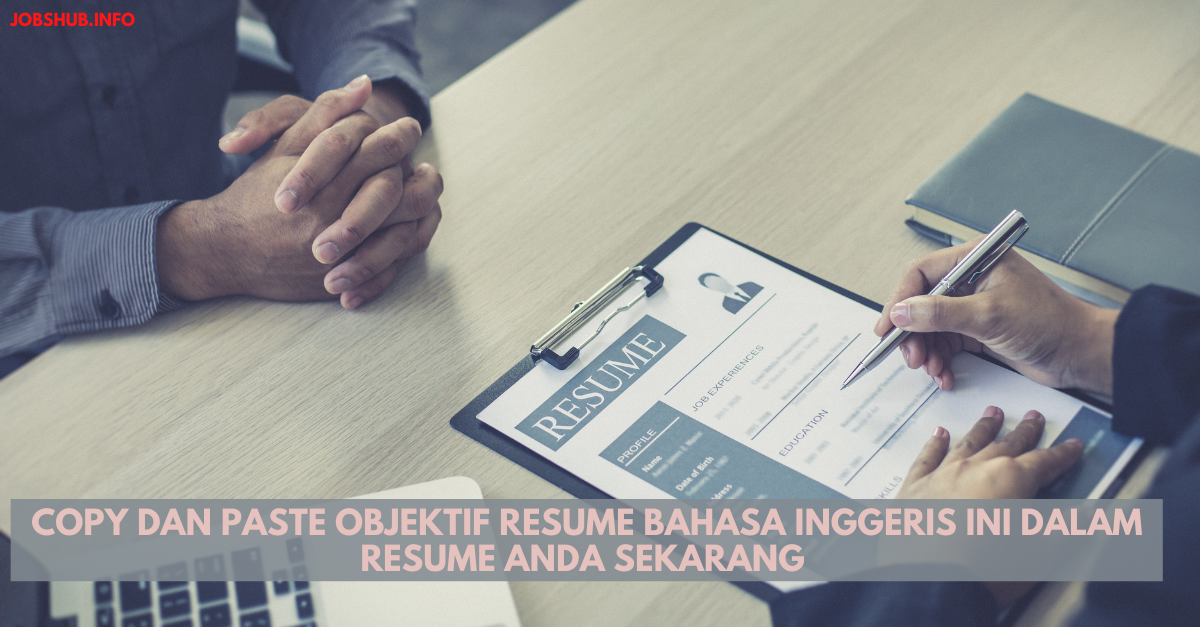 Copy Dan Paste Objektif Resume Bahasa Inggeris Ini Dalam Resume Anda Sekarang
Objektif Resume Bahasa Inggeris
Objektif resume sangat penting dalam resume sekiranya anda benar-benar serius untuk mendapatkan pekerjaan tersebut. Majikan akan membaca objektif tersebut kerana ia merupakan satu ringkasan mengenai kelebihan diri anda serta pengalaman yang ada pada diri anda.
Perkara yang paling utama ketika anda menulis objektif resume ialah anda perlu menulis dengan jujur dan benar tentang apa yang anda mahu dan cari.
Tahukah anda bahawa terdapat 9 point penting yang perlu ada dalam resume dan telah di kemaskini dari semasa ke semasa? Dapatkan 9 point tersebut disini dan sila kemaskini resume anda sekarang.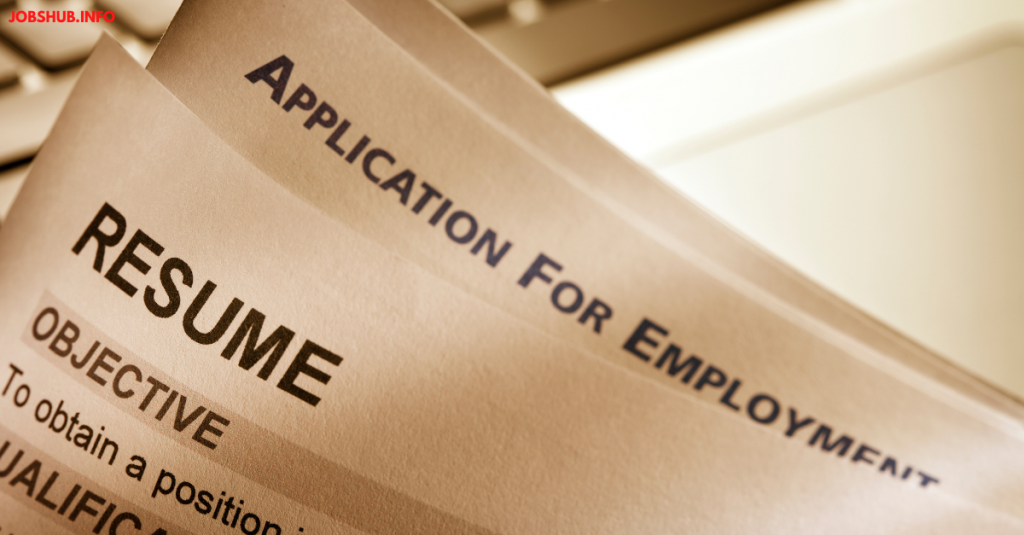 Contoh Objektif Resume Bahasa Inggeris
Pening juga ya untuk fikir ayat yang sesuai untuk menghasilkan objektif resume yang sesuai ke dalam resume bahasa Inggeris anda. Sekarang, anda boleh copy dan paste sahaja contoh objektif mengikut kategori yang dikongsikan disini. Juga, jangan buat sebarang kesilapan ketika menghasilkan resume anda supaya majikan tidak tong sampahkan resume anda seperti perkongsian ini.
Objektif Resume Tiada Pengalaman Kerja
"Organized and motivated employee able to apply time management and organizational skills ini various environments. Seeking to join ABC Company (company name) as an administrative assistant to help ensure good internal communications and budget management."
Objektif Resume Fresh Grads
"Highly-motivated (strong trait) Bussiness Administration graduate with a 3.9 GPA (education) looking to fill a position as a Management Assistant at ABC Company (position and company). Wishing to use strong data-analysis anda management skills to help the ABC Company with your upcoming challenges  (added value)."
Objektif Resume Student
"Senior year chemist student at Malaysia University (current CGPA : 3.8) (education), looking to join Open University Department of Chemist Research Team as a part-time researh assistant (organization dan position). Seeking to leverage strong data entry anda lab maintenance skills (skills) gained through volunteer lab experience at the campus to ensure all research database and libraries are easily accessible to XYZ State's students (added value)."
Objektif Resume Lepasan SPM
"Dedicated team player (captain of the swim team 2 years) (strong trait) with proven leadership anda communication skill earned as an editor-in-chief of the official school blog. Seeking an opportunity  to leverage my talents as a server at your restaurant (position you're appling for). I have the follow-through and positive attitude that will allow me to achive company targets (added value)."
Objektif Resume Untuk Perkembangkan Kerjaya
"Diligent customer support representative with 4+ years experience at high-volume call centre. Seeking to leverage fast-paced work ethic with top-rated customer service (100%) to help DHL grow and meet future demand as the new delivery driver."
Objektif Resume Jawatan Admin dan Staf Pejabat
"English graduate with proven communication, travel planning and email management skills. Seeking a position as an administrative assistant at ABC Industry, to leverage organizational and research skills to support internal and external communication."
Objektif Resume Jawatan Receptionist
"Outgoing college grad hoping to work in the private sector. Looking to apply proven organizational and technical skills in a receptionist role with XYZ Marketing. Eager to expand my skill set through external trainings to help boost all major front desk KPIs."
Objektif Resume Jawatan Customer Service
"Passionate, engaging and attentive customer service specialist trained in conflict resolution and communication. Seeking to leverage interpersonal skills to build customer loyalty for Center Cable System."
Objektif Resume Jawatan Sale Marketing
"Highly-engaged sales representative with a BS in Biology, seeking to enhance sales figures for ABC Medical. Worked as part-time sales rep for XYZ Company for three 3 years. Built relationship with 40 key customers in own landscaping company. Maintained 99% accurate product knowledge in a high-colume retail store."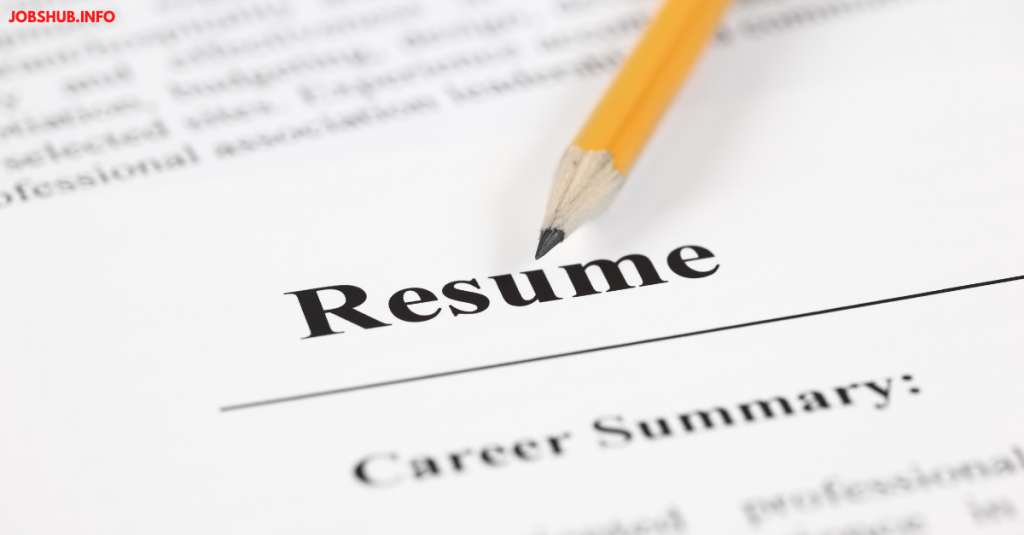 Anda tidak perlu runsing lagi untuk fikirkan apakah objektif yang sesuai untuk dimasukkan ke dalam resume anda. Dapatkan disini danmasukkan sahaja ke dalam resume anda.